Swimming Pool
---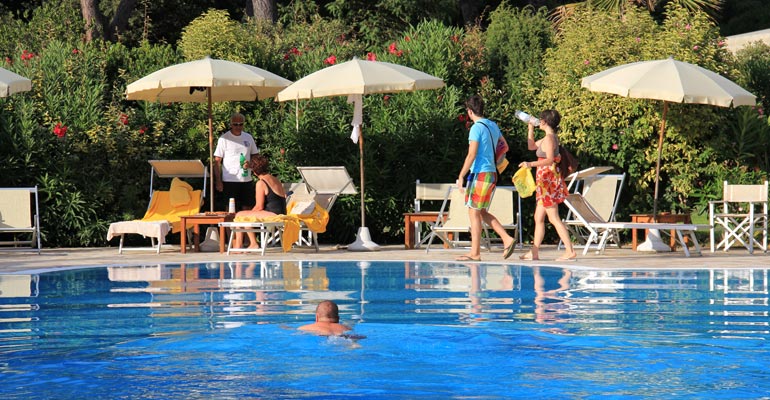 Delimited by a true natural barrier made of small trees and aromatic plants, Villa Elsa's swimming pool is a unique oasis of peace and relaxation throughout the Versilia coast.
Thanks to its position, it receives sun rays throughout the day, while offering small natural shade corners created by the surrounding pine trees.
Open from May to October, the pool is equipped with sun loungers, chairs and umbrellas, where you can relax during the hot summer days and sip a fresh drink, enjoy a good ice cream or an aperitivo from our poolside bar.
The height of the water is variable, creating a lower part ideal for children or for those who love to walk in the water. A deeper part is available for swimmers while the "jacuzzy" lovers will find another dedicated corner.
---